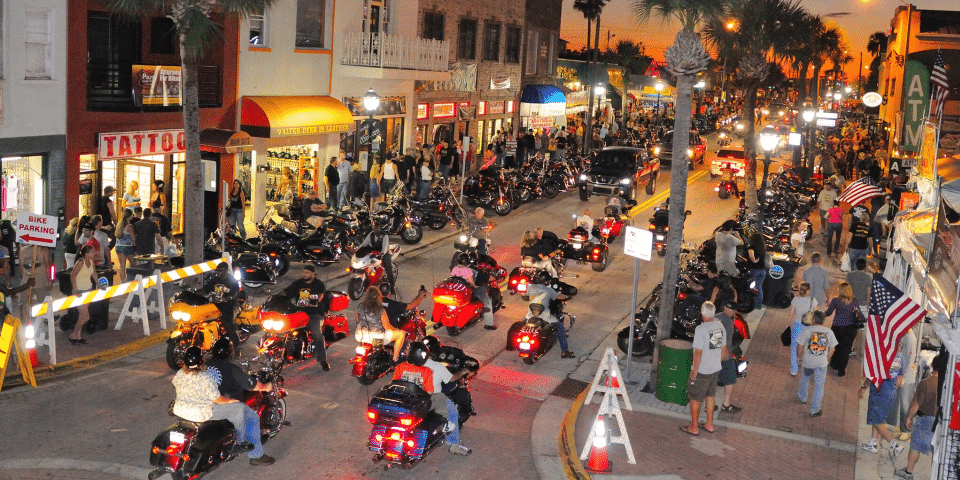 Biketoberfest is On, Pass it On!
Biketoberfest® officially kicks off with a press conference Thursday, October 19, at 10 a.m. at Daytona International Speedway. The event is open to the public. Held on the Harley-Davidson Thunder Alley Stage next to the FPL Solar Pavilion in the Midway, this fan-friendly area is also a major hub of Biketoberfest® activity.
The rally tradition will continue along Main Street, Riverfront Park and Midtown in Daytona Beach, as well as at Destination Daytona and U.S. Hwy 1 in Ormond Beach, and throughout Volusia County in nearby New Smyrna Beach and DeLand.