Daytona Beach is celebrating a significant milestone in 2022 with the 30th annual Biketoberfest® rally on October 13-16, Southeast's best motorcycle rally.
The four-day motorcycle rally attracts motorcycle enthusiasts to Daytona Beach and Volusia County area with beautiful Florida weather, read more…
The article: Daytona Beach 30th Annual Biketoberfest® Rally, Coming in October, was originally published on I-95 Exit Guide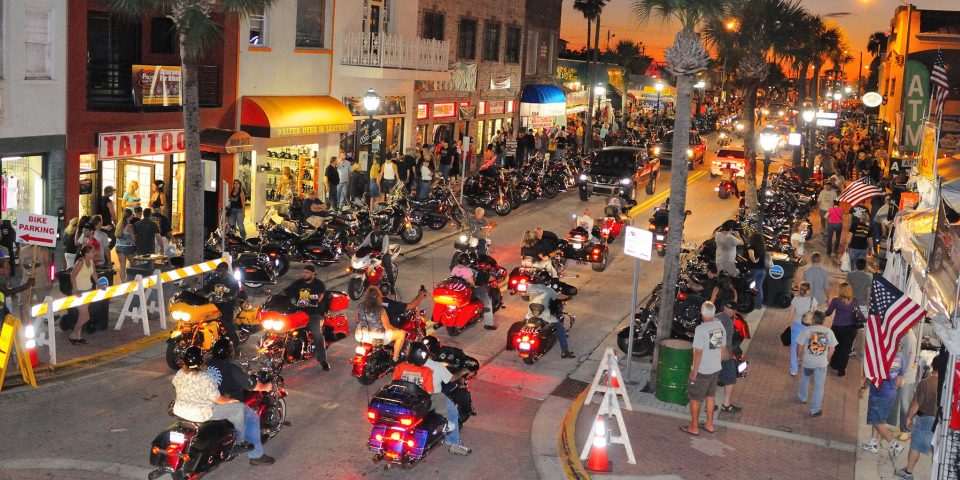 It's all about the ride! The Daytona Beach 29th Annual Biketoberfest® rally is October 14-17, 2021 and celebrates the adventure and spirit of today's motorcycle enthusiast with biker events, scenic rides, motorcycle racing, bike shows, concerts and the industry's best vendors.
Biketoberfest® activities are a collection of activities and events held at venues throughout the Daytona Beach and Volusia County area.
"It's a gathering of riders who rally together to soak up the October sun, li read more…
The article: 2021 Biketoberfest Motorcycle Rally October 14-17 in Daytona Beach, was originally published on The I-4 Exit Guide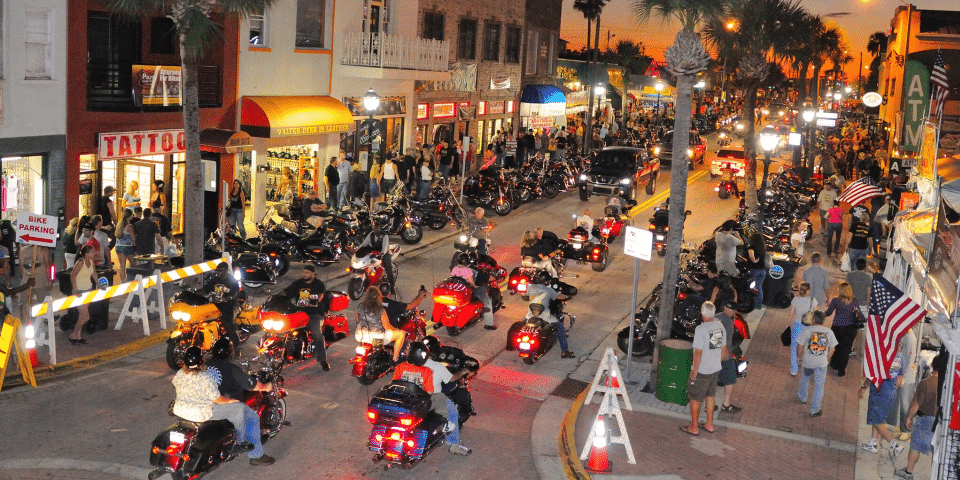 Biketoberfest® officially kicks off with a press conference Thursday, October 19, at 10 a.m. at Daytona International Speedway. The event is open to the public. Held on the Harley-Davidson Thunder Alley Stage next to the FPL Solar Pavilion in the Midway, this fan-friendly area is also a major hub of Biketoberfest® activity. The rally tradition […]