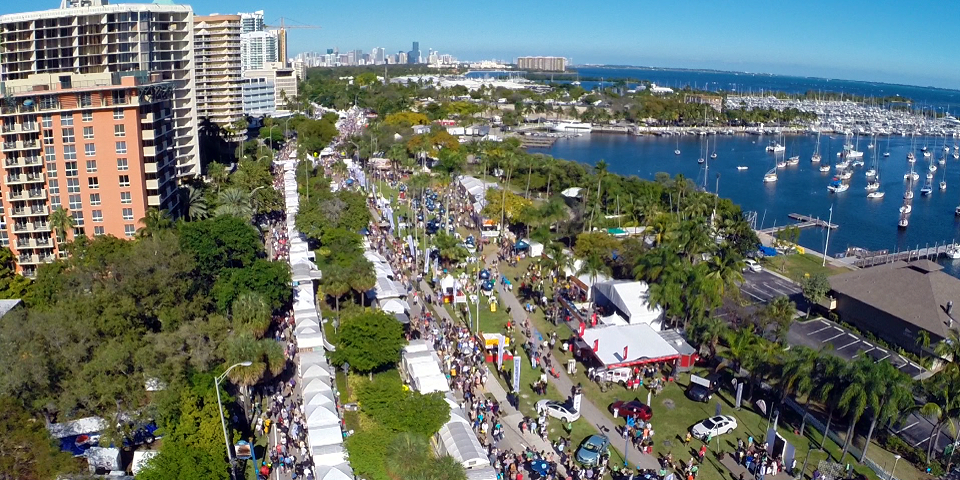 The 53rd annual Coconut Grove Arts Festival® presented by the Terra Group will showcase the works of 360 nationally recognized artists along the scenic streets of Coconut Grove this Presidents Day Weekend, February 13-15.
Artists from across the United States, Argentina, Canada, Georgia and Hungary are among those representing the Arts Festival's 13 main categories: 2D Mixed Media, Painting, Photography, Digital Art, Printmaking & Drawing, Watercolor, Claywork, Glass, Fiber, Jewelry & Metalwork, 3D Mixed Media, Sculpture and Wood.
The Arts Festival's "New & Emerging Artist" category has once again invited a few artists, between the ages of 18 and 29, to exhibit at their first outdoor, fine arts festival.
All 45 of last year's award winners will also return to this year's event, while nearly 23 percent of participants are brand new artists to the festival. On the local register, 83 artists are from Florida with 24 of these artists represe