No place on earth compares to Gibbs Gardens in June as summer transforms the estate into a huge, rambling 376-acre bouquet.
With elegant beauty and dramatic color, thousands of roses steal the show at Gibbs Gardens. Dramatic S-curved ribbons of vibrant Knockout roses sprawl across the Valley read more…
The article: Gibbs Gardens: A 376-Acre Summer Bouquet with Blooms in Every Direction, was originally published on I-75 Exit Guide
Experience the exotic lure of a traditional Japanese Garden without leaving the country.
Gibbs Gardens' "Tsukiyama," a Japanese hill-and-pond stroll garden—encompassing more than 40 acres with seven ponds—is believed to be the largest Japanese Garden in the nation.
Inspired by his travels in read more…
The article: A Magical Experience Awaits at Georgia's Gibbs Gardens Japanese Garden, was originally published on I-75 Exit Guide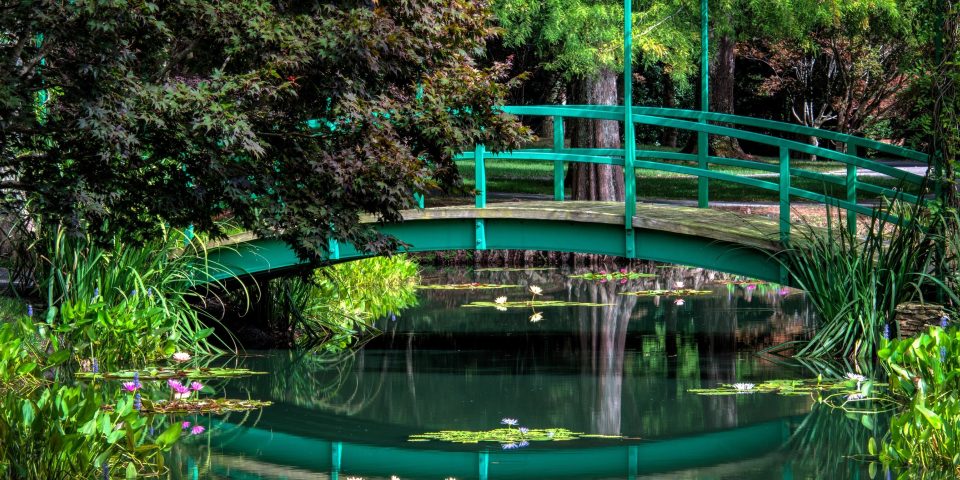 Giverny in Georgia? Gibbs Gardens takes on a decidedly French ambiance in August and September as 147 varieties of hardy and tropical waterlilies burst forth with jewel-toned colors in full, gorgeous bloom. C'est magnifique!
Inspired by French artist Claude Monet's famous Giverny garden near read more…
The article: Experience the 'French' Season at Georgia's Gibbs Gardens, was originally published on I-75 Exit Guide