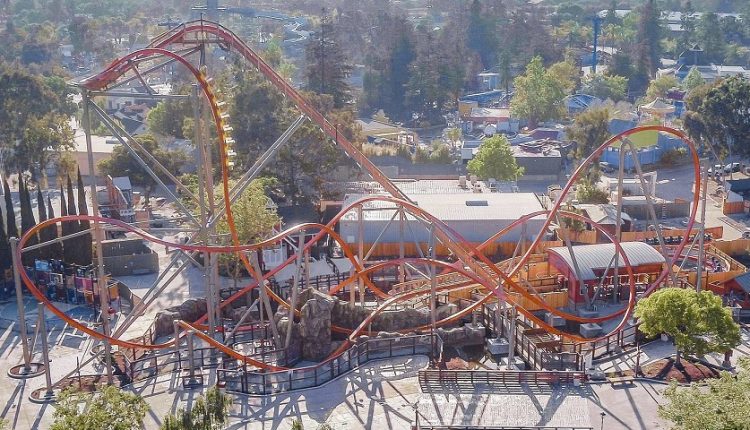 RailBlazer, the West Coast's Only Single Rail Steel Coaster, Debuts at California's Great America
The wait is over for guests who are ready to ride the groundbreaking new single rail steel coaster, RailBlazer, at California's Great America. Opening to the public on Thursday, June 14, the much-anticipated coaster is the first of its kind on the West Coast, featuring a single rail track.
The design requires the rider to straddle the rail, creating an extremely low center of gravity that amplifies every move and enables more dynamic turns and rotations than have ever been possible on a coaster. With an eight-passenger single file train hugging the rail, riders will speed smoothly over the twisting track as they experience an abundance of airtime and steeply banked turns.
Features of the ride include: